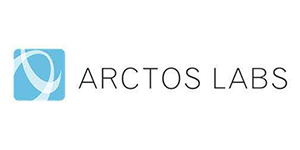 Arctos Labs Scandinavia AB
SME from Sweden. Background in Telecom R&D, including 5G, from all major vendors. Since some years offering a novel SW that can optimize edge cloud networks by concluding the most optimal distribution of workloads and drive the orchestration layer. The SW take performance constraints, costs and total network topology and resource situation into consideration. Our SW has been included in Open source MANO – a ETSI led consortium to develop open source orchestration capabilities.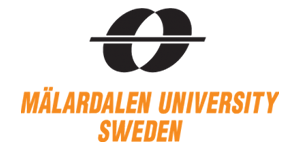 Mälardalen University
The Dependability cluster at MDH has a strong focus on Functional Safety and Cybersecurity for Industrial Systems.
In recent years we have contributed to 11 European projects, often in leading roles.
The majority of our research is performed in close collaboration with companies within Automation and Vehicular/Transportation.
We provide scientifically grounded technical solutions, contributing to the DAIS concept & methodology, specification and design of the SW framework – specifically related to fault tolerance, safety and security.
RISE Research Institutes of Sweden
RISE RESEARCH INSTITUTE OF SWEDEN (RISE) is a research institute in the most expansive area of industry this century: the total digitalization of products, services and businesses. We contribute with cutting edge technology within the fastest growing and most relevant areas for this revolution to happen, including big data analytics, automation, security, Internet-of-Things and interaction design. RISE is a state-owned research institute, which offers unique expertise and over 100 testbeds and demonstration environments for future-proof technologies, products and services. The Digital Systems Division offers expertise throughout the chain for a digital, innovation-driven society – hardware, software, business development and industry knowledge in a range of strategic areas. RISE is closely collaborate with many industrial companies in Sweden and has strategic collaboration partnerships with companies such as ABB, Ericsson, Volvo, Scania, SAAB, and with public bodies. RISE is a partner in EIT Digital (one of the European Knowledge and Innovation Communities), and of the ARTEMIS Industrial Association and ECSEL.
Sensative AB
Sensative (SEN) is a SME product company within IoT business area. The products are Yggio horizontal IoT integration platform (multi-party network platform) and Strips which are very slim (3mm) IoT multisensors that blends into their environment. Yggio acts as a real-time integration layer between services and connected assets, sensors, and networks, enabling multiple users and services to use data generated by both shared and private IoT devices. Enterprises, cities, municipalities, property owners, service partners, and more use the Yggio capabilities to rapidly deliver new services and applications. Sensative Zwave and LoRaWAN range of sensors in the popular Strips form factor, features ultra-slim discreet design, easy mounting, and low power consumption for long battery life (up to 10 years or longer). Strips sensors comes in different versions with unique abilities making them the ideal choice for any professional application, like Smart City or Smart Buildings.
Tieto Sweden AB
Tieto aims to become customers' first choice for business renewal as the leading Nordic software and services company.
In a rapidly changing world, every bit of information can be used to provide new value. Tieto aims to capture the significant opportunities of the data-driven world and turn them into lifelong value for people, business and society. Having a strong role in the ecosystems, we use our software and services capabilities to create tools and services that simplify everyday life of millions of people; to help our customers renew their businesses by capturing the opportunities of modernization, digitalization and innovation and to foster new opportunities based on openness, co-innovation and ecosystems.
Building on a strong Nordic heritage, Tieto combines global capabilities with local presence. Headquartered in Espoo, Finland, Tieto has around 24,000 experts in over to 20 countries. Turnover is approximately €3 billion. Tieto's shares are listed on NASDAQ in Helsinki and Stockholm.