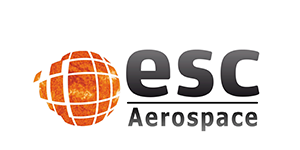 esc Aerospace GmbH
esc Aerospace was founded in 2013 with its headquarters in Munich, Germany. It has sister companies in Prague, the Czech Republic and in Orlando, US, Florida. esc Aerospace is developing solutions that leverage todays technologies to provide a clear picture of what's happening in local environments and around the world, providing systems and services that utilize these technological advances in Unmanned Systems (ground, aircraft, underwater) control and autonomy, and provide reliable, secure, accurate position, timing and communication, necessary to enable equipment control/autonomy and situational awareness. esc Aerospace has extensive experience in delivering reliable and secure UAS systems, including central parts like flight controllers, navigation and communication modules and integrating with third parties systems on our UAS platforms.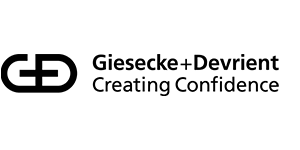 Giesecke+Devrient Mobile Security GmbH
Giesecke+Devrient Mobile Security GmbH is a security technology company headquartered in Munich, Germany, and is part of the global Giesecke+Devrient Mobile Security subgroup of the Giesecke+Devrient group. The Giesecke+Devrient Mobile Security subgroup has a workforce of 5,200 employees and generated sales of 877 million EUR in the fiscal year of 2019. More than 40 sales and partner offices as well as over 20 certified production and personalization sites and data centres ensure customer proximity worldwide. The portfolio of Giesecke+Devrient Mobile Security comprises security technologies and solutions for smart cards, software, and services for safeguarding data, identities, and a wide range of digital transactions, particularly in the fields of telecommunications, electronic payment, IoT, automotive and mobile identity. Giesecke+Devrient Mobile Security manages and secures billions of digital identities throughout their entire life cycle. The products and solutions of Giesecke+Devrient Mobile Security are used by commercial banks, mobile network operators, car and mobile device manufacturers, business enterprises, transit authorities and health insurances and their customers to secure payment, communication and device-to-device interaction.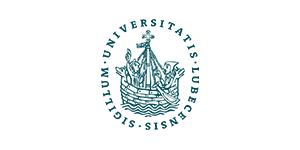 Luebeck University
The Institute of Computer Engineering of the University of Lübeck (Director: Prof. Dr.-Ing. Mladen Berekovic) deals with the architecture of hardware and software systems as well as their prototypical implementation and evaluation. The institute has more than 25 researchers working mainly on mobile autonomous robots, cyber- physical systems, edge and cloud computing, hardware-security, trustworthiness and integrated circuits in the form of SoCs (System-on-Chip). As part of these activities, UzL is working on various application related domains such as transportation, health, automotive, and manufacturing. UzL is closely collaborate with many industrial companies in Germany and Europe such as Infineon, DSI, NXP, and with public bodies. UzL is a partner in ARTEMIS and ECSEL.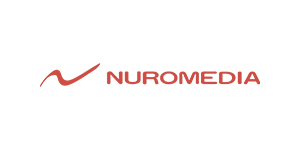 Nuromedia GmbH
Nuromedia has more than 20 years of expertise in EU-funded projects as a technical partner for software & application management. Nuromedia GmbH is a company (SME) based in Cologne, Germany. Nuromedia reflects the strategic pillar of the commercial projects for clients of different sectors and the development of own commercial projects.
NXP Semiconductors Germany GmbH
NXP Semiconductors N.V. (www.nxp.com) enables secure connections and infrastructure for a smarter world, advancing solutions that make lives easier, better, and safer. NXP is driving innovation in the automotive, industrial & IoT, mobile, and communication infrastructure markets. Built on more than 60 years of combined experience and expertise, the company has approximately 30,000 employees in more than 30 countries and posted revenue of $8.9 billion in 2019. The company's headquarter is situated in Eindhoven (The Netherlands). In Europe, other main locations are spread over The Netherlands, Germany, France, Austria, Belgium, Czech Republic and Romania. NXP Semiconductors Germany GmbH employs around 1,200 permanent collaborators in Hamburg, Dresden, Stuttgart and Munich. NXP has established its Industrial System Innovation in Hamburg, Germany. This team is working on innovations for Industrial IoT and Industry 4.0 and shall contribute to DAIS project execution with support from other NXP branches.